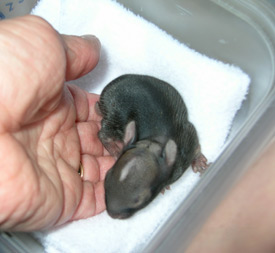 Cummington Wildlife, Inc. is a non-profit organization dedicated to the care of distressed wildlife. This would include wildlife that has become orphaned, received an injury, or is suffering from an illness.
Cummington Wildlife, Inc. specializes in the wildlife rehabilitation of wild rabbits, songbirds and ducklings, but accepts other small mammals and reptiles into care.
In addition to wildlife rehabilitation, Cummington Wildlife, Inc. provides education to the public about the natural history of wildlife, how to co-exist with wildlife, and how to preserve wildlife in our communities.